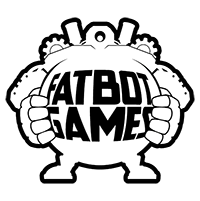 We are looking for a talented environment artist to join our team in-house. As an environment artist, you will be responsible for creating a wide range of well-optimized environmental and standard assets and level building. We are looking for an artist with experience, but also a promising junior is welcome.
Skill level:
Responsibilities:
Create modular and also unique environment assets based on references and concept art.
Create props to support these environments.
Create original textures and materials with Substance Painter / Designer / Photoshop.
Create levels in the engine based on a rough blockout.
Work closely with the Art Director, Lead Artist, and Level Designers to keep quality and style consistent across all environments.
Requirements:
Experience with creating modular pieces to build levels and whole level parts efficiently, such as dungeons, cities, and nature.
Experience with modeling, sculpting, unwrapping, and baking 3D environments assets for video games.
Experience with PBR textures and workflows in Substance Painter and Photoshop.
Experience with creating props to support environments, such as decorations and dynamic assets.
Excellent communication and team skills.
Passion to learn new things and workflows.
Ability to self-educate.
Passion for games and for creating them.
In-house presence required in offices in Bratislava.
Plus:
Experience with Unity Engine or Unreal Engine.
Experience with Maya and Zbrush, or willingness to learn it.
Experience with level lighting and light baking in Unity Engine.
Experience with Unity's particle system.
Technical art skills.
Level design knowledge.
Benefits:
Highly motivated team of veteran developers.
Indie development environment.
Offices in the center of Bratislava.
Possibility of occasional home office days.
Weekly tabletop RPG sessions (D&D, COC, etc).
How to Apply:
Please send us your online portfolio and CV to: jobs@fatbot-games.com
Additional Information:
Full-time in-house position
Location: Bratislava
Available Fall 2020
Salary (invoice):
1000 – 1700 EUR (based on experience)
1700+ (possible at higher levels of expertise)