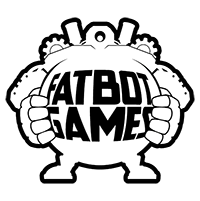 We are looking for a talented level designer to join our team remotely or in-house (home-office during the pandemic). As a level designer, you will be responsible for creating blockouts of levels, creating visual level-design documents, designing gameplay situations, and building level environments themselves.
The position is suitable for someone with experience with creating mods and maps for FPS shooters (Quake, Doom, Duke Nukem 3D, …), but also a promising junior is welcome.
We prefer someone with residency in Bratislava, but remote work is also possible (outside of Bratislava or even Slovakia).
Skill level:
Responsibilities:
Level ideation and production of level design sketches.
Creating level diagrams and sketches according to provided or self-produced level design documents.
Creating level blockouts based on approved diagrams and sketches.
Designing combat situations and challenges in the levels.
Close cooperation with the game and level designers to create a consistent and engaging gameplay experience.
Playtesting the levels.
Requirements:
Good knowledge of the old-school FPS genre (Quake, Duke Nukem 3D, Doom, Dusk, Amid Evil, Prodeus, etc.).
Adequate level design knowledge.
Moderate 3D modeling skills (3DS Max, Maya, Blender, …).
Basic 2D drawing skills (analog or digital).
Ability to express ideas visually and to work with documentation.
Good 3D spatial imagination.
Appropriate response to criticism.
Excellent communication and team skills.
Passion to learn new things and workflows.
Ability to self-educate.
Passion for playing and creating games.
Good work attitude and habits.
What should you send us in a portfolio?
Maps or levels you have produced for any videogames
Level designs (documentation) you have worked on
2D, 3D art examples (renders, highpoly/lowpoly models, drawings, sketches)
Names or builds of games/mods you have worked on
Pluses:
Mapping or modding experience for FPS games.
Experience with modeling high-poly and low-poly assets.
Experience with texture-baking and PBR texturing techniques.
Any kind of game design experience.
Understanding the rules of 3D composition.
Writing experience.
Experience in movie or theater production.
Art & Architecture history or theory knowledge.
Any other skill usable for video game production besides level design (scripting, 2D/3D art, video production, etc.).
Benefits:
Highly motivated team of veteran developers.
Indie development environment.
Offices in the center of Bratislava – home office during the pandemic.
Possibility of occasional home office days even after the pandemic.
Weekly tabletop RPG sessions (D&D, COC, etc).
How to Apply:
Please send us your online portfolio and CV to: jobs@fatbot-games.com
After an initial CV and portfolio evaluation – there will be a test assignment to create a sample level design and blockout map in a specific game engine.
Additional Information:
Remote/In-house position (payment by invoice)
Location:

In-house – Bratislava, Slovakia
Also suitable for remote work worldwide

Available Spring/Summer 2021
Salary:
1000 – 2000 EUR (depending on the levels of expertise)