Hey there, fellas!
Super ultra hot summer is almost over and we just wanted to let you know that we still haven't melted away. Apart from a brand new and shiny blog page, we would love to inform you about what we've been up to for the past couple of weeks, as well as to present you fresh info about our near future.
Gamescom 19
The biggest gaming expo in the world with an attendance of almost half a million people couldn't be overlooked, so Fatbot sent two human sentries, Tibor and Richard, right into the center of it all. Unfortunately, there was not much time for fun or playing games. They attended many meetings, presenting our projects to publishers or people interested in our work. Regarding our next big thing, we will announce everything soon.
4 years strong and new offices
Earlier this August, we celebrated the 4th birthday of Fatbot Games. It was a great journey for us when we successfully moved together into our first office and started working full-time on Vaporum, our first game that was successfully released in 2017. Very soon, we'll make an official announcement about our return to the world of Vaporum, that has been in the works for some time, along with more behind-the-scenes content and info.
We also just moved to new offices. What does it mean for you? Well, we are getting a lot of messages from you guys, asking about the development process behind our games, and we would like to address these calls. We plan to create more behind- the-scenes content in the form of blogs, newsletters, and videos about how we make games, have fun, or live lives. We care about your ideas, so please let us know what kind of content you would be interested in.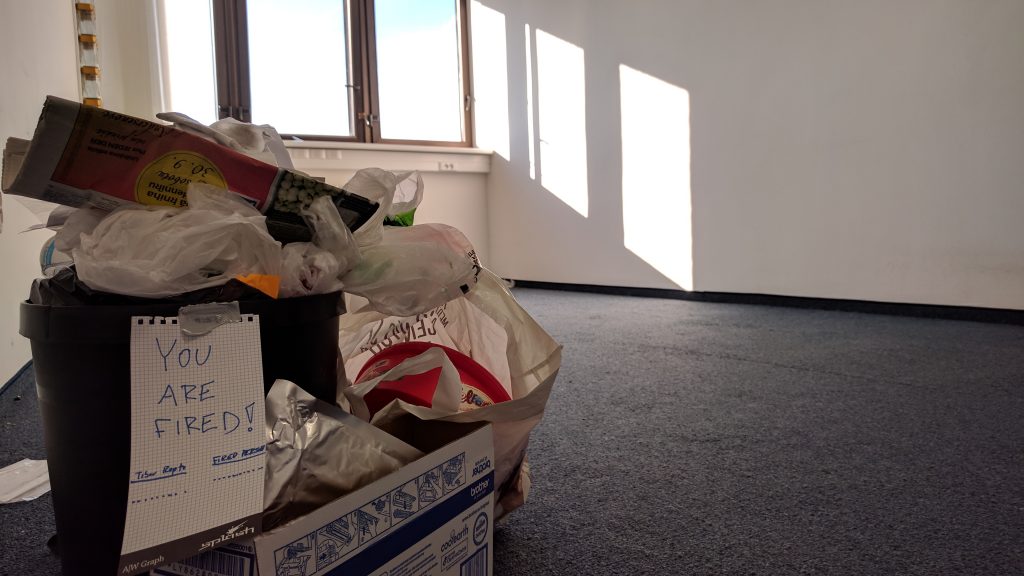 Well, that's about it for now. Enjoy the rest of the summer and remember to follow us on all the Twitters and Facebooks, and feel free to join the discussion on Fatbot Discord server or official Vaporum subreddit.
Take care!
Jozef