Hey there, fellow crawlers!
Don't worry, we haven't forgotten about you! So in these pre-Christmas days, we would like to give you a small present, a glimpse into an area you will get to explore in Vaporum: Lockdown.
We know we're a little quiet, but that's because we are tirelessly working on the prequel. More specifically, building individual levels, iterating on puzzles, and tuning combat zones for the best possible fun experience. Take a look at one of the levels (and their inhabitants) that was supposed to serve the whole tower with food, the Hydroponics Lab.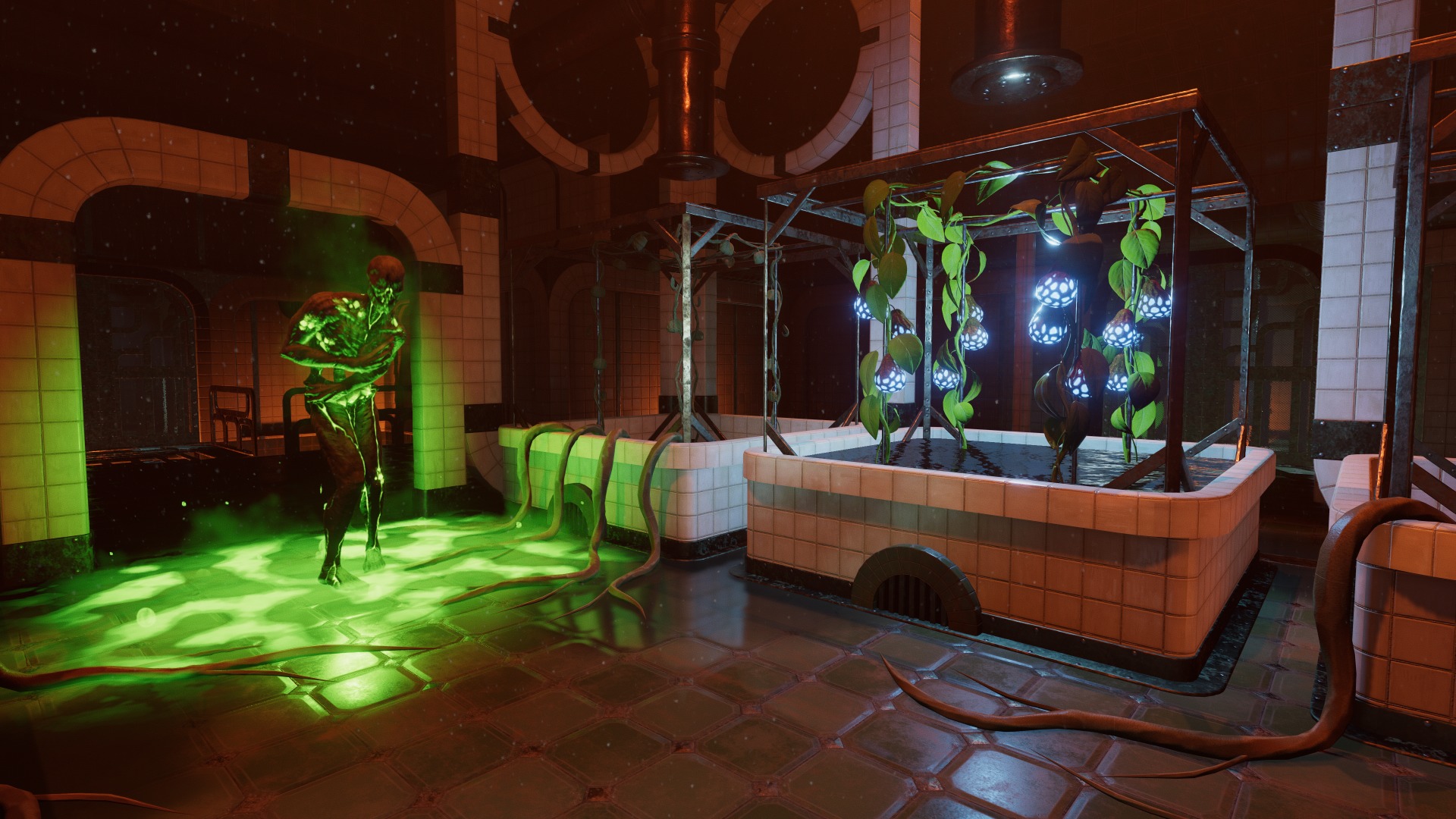 One of the very first endeavors of the Arx should be to establish permanent food independence. Based on the Supreme Bureau's Security Regulation for Scientific Research in Long-Term Isolation, commissary Rowan Rogers (#241191) has issued an order to build a hydroponic bay in one of the first finished parts of the tower. Representatives of the Research Board hope that the installation will not only secure basic food supply for the scientists, but also allow to observe and research the interaction between the new substance and known flora.
Memo – Scientific Research Board (21. 4. 116 SBR)